DocShop Pro and Resolve Offer Hassle-Free Terms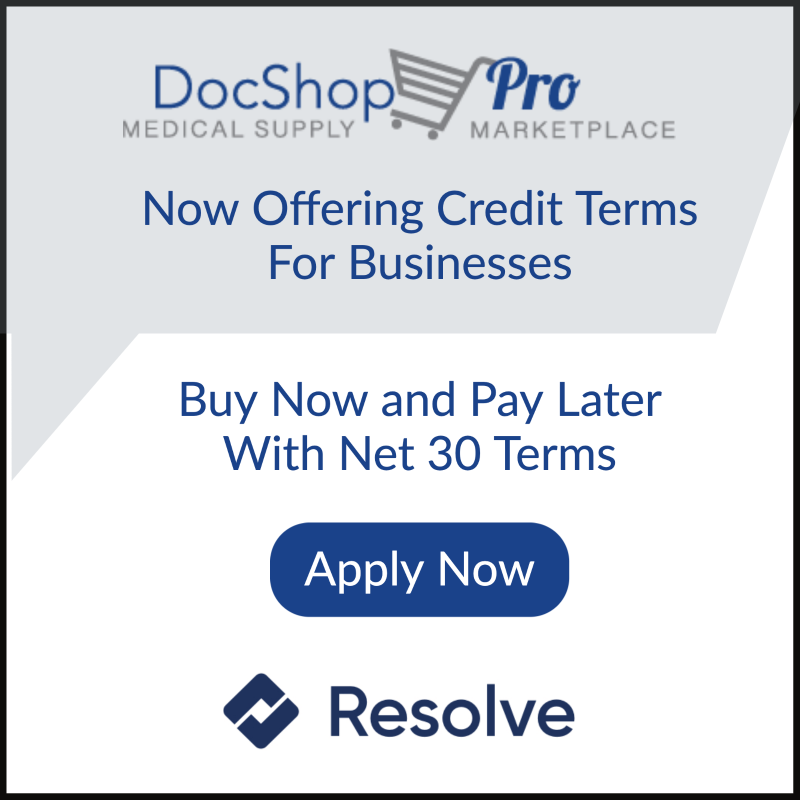 By using Resolve, you'll get Net 30 terms on your purchase.

How does Resolve work with DocShop Pro?
DocShop Pro offers our customers Resolve as Net 30 payment option for your purchase.

Customers can register with Resolve to get approved for payment terms.

Once approved, customers can use Resolve to buy on terms with DocShop Pro.

Customers will be issued an invoice with payment due within 30 days after purchase.
Why do customers like Resolve?
Customers can buy from DocShop Pro now and pay later.

Checking eligibility for financing with Resolve doesn't affect your credit score.

Simple online application (less than 1 minute), same-day credit decision.

No interest or fees for 30 days.

Once approved, just simply choose "pay with net 30 terms" at checkout!
What does the application involve?
The application process is simple and includes the following items:
Email Address (Will Be Verified)

Business Description

Estimated Revenue

Years in Business

Business Website (Optional)

Accounts Payable Email & Phone

Here are the step-by-step instructions on the application for Resolve.